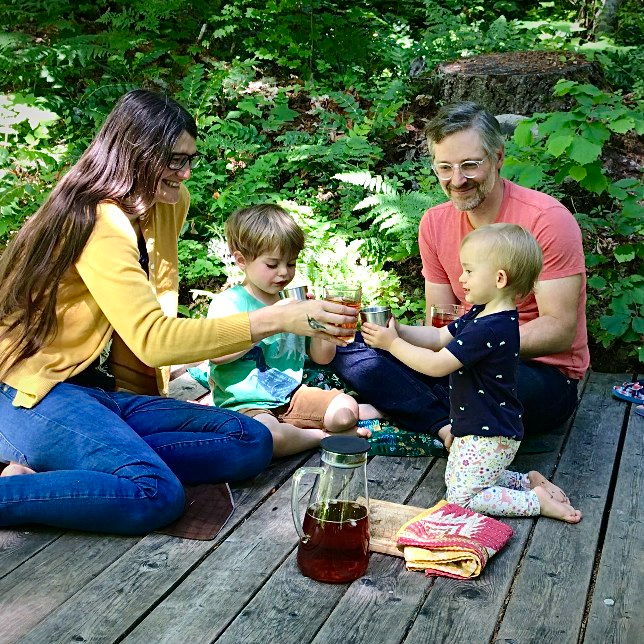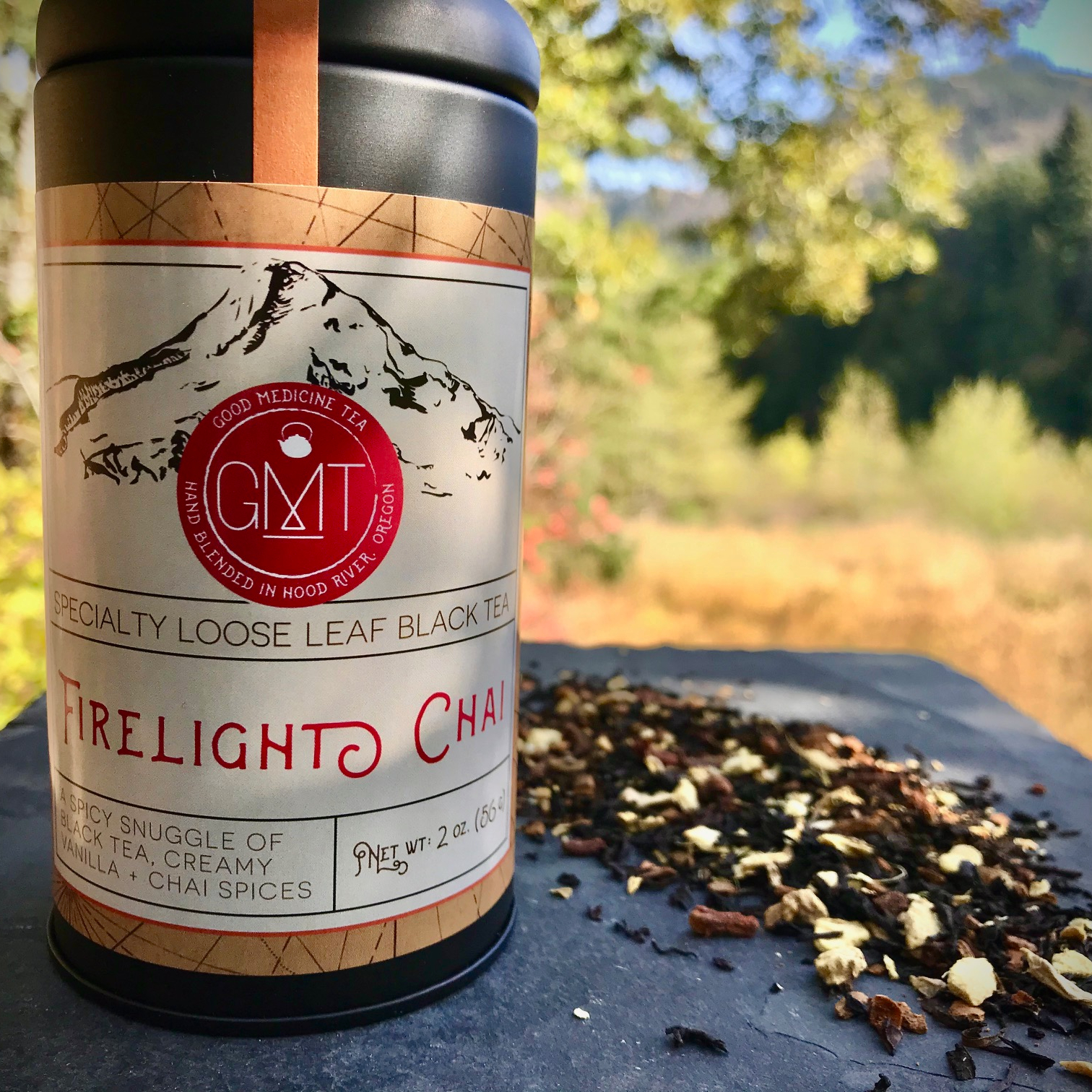 Good Medicine Tea
Contact: Turner and Alexa Savard
Address: 1029 May Street Hood River, OR, 97031
Email Address: goodmedicinetea@gmail.com
Phone: 541-436-2540
About Us
Good Medicine Tea is a labor of love started in 2014 by Nikol Clark and Randy Goetz. In July 2018, Randy and Nikol passed the GMT baton on to their longtime employee, Alexa Savard and her husband, Turner. Tea and herbal wellness blends that are a pleasure + adventure to drink. Small batch and artisan crafted in Hood River, OR.
Practices
We believe in sustainable farming practices, and direct trade relationships with small, independent growers. Our teas and botanicals come from as far away as a biodynamic farm in Sri Lanka, and as close as 8 1/2 miles from our production space.

The Columbia River Gorge has a vibrant farming community, and our goal is to source as much as possible within this region. We're working, and working, and working toward this goal — always!