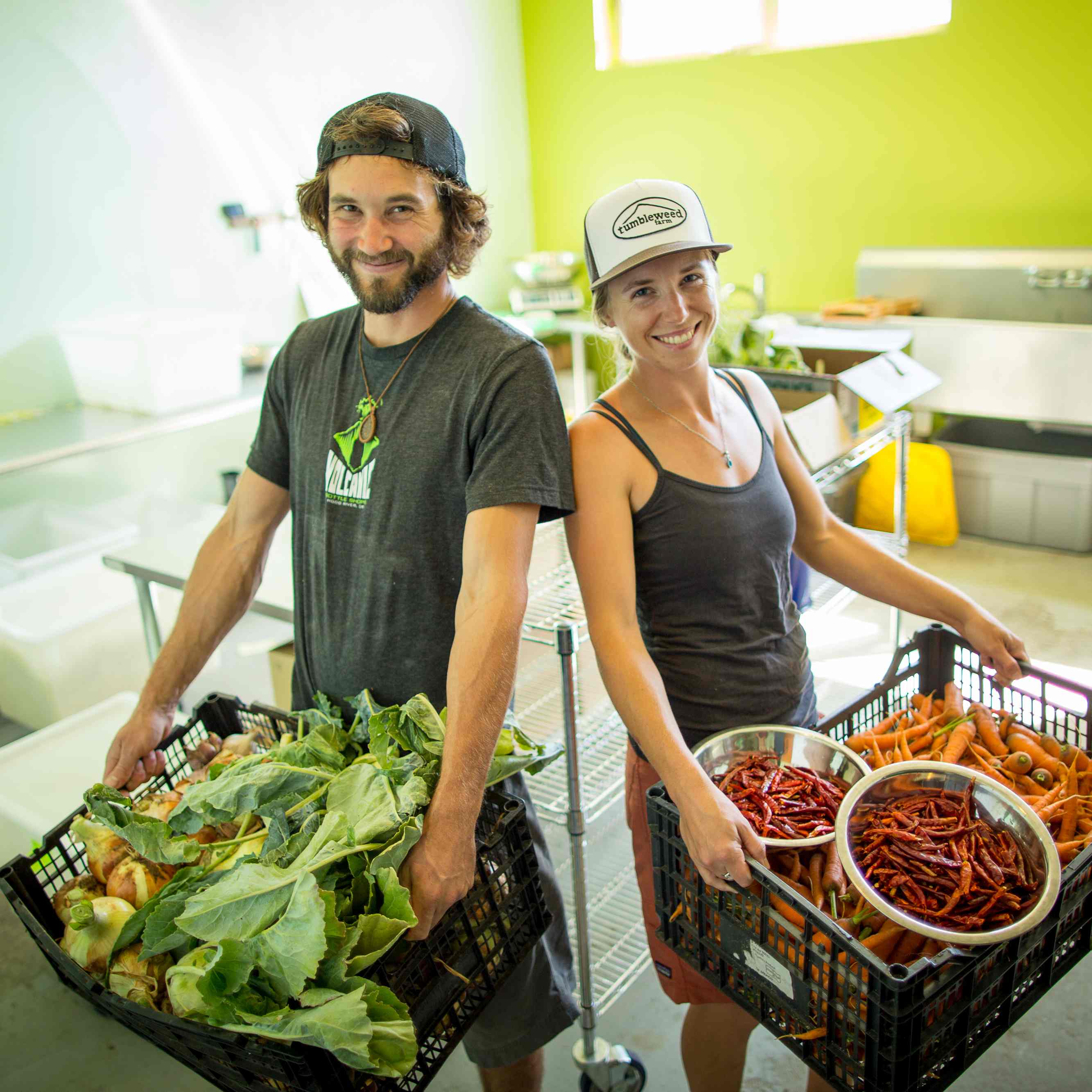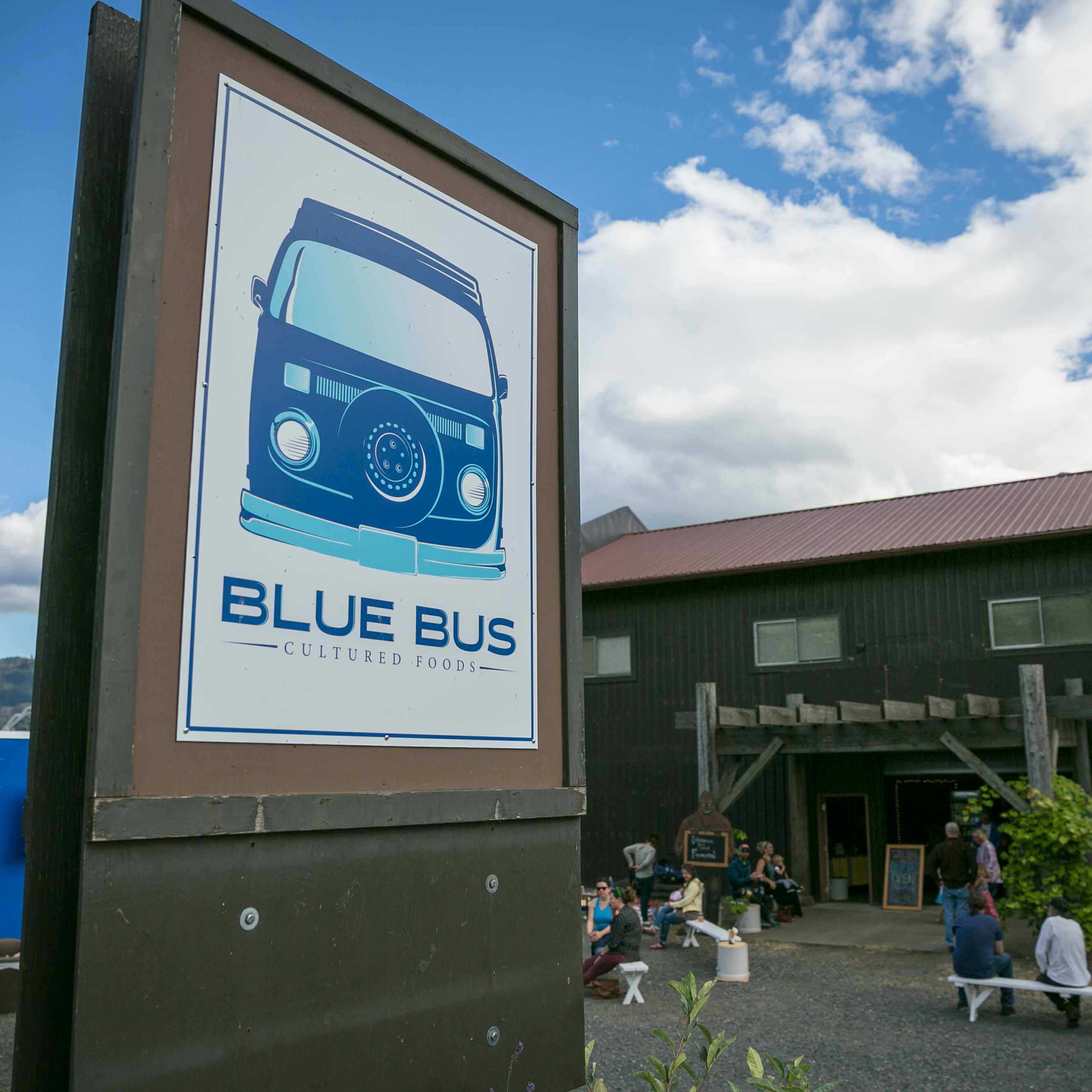 Blue Bus Cultured Foods
Contact: Kristin and Colin Franger
Address: PO Box 1834 White Salmon, WA, 98672
Email Address: kristin@bluebusfoods.com
Phone: 541-399-9172
About Us
Colin and Kristin Franger started Blue Bus Cultured Foods in May of 2014. After years of experimenting with fermentation in their home kitchen (beer, mead, yogurt, krauts and other veggie ferments, kombucha, ginger soda, sourdough, etc), they decided to make the leap and start their own business. After about a year of perfecting recipes and finding a certified kitchen, the business was launched.

Blue Bus makes kombucha and various types of veggie ferments. Blue Bus stands firm on sourcing locally, using only organic ingredients, keeping their products as close to home as possible and making the best fermented foods they can. Their products feature bold and adventurous flavors and award-winning recipes. And - they never, ever ferment in plastic.

The name? There was once a 1973 blue VW bus. It was Colin and Kristin's fun-mobile, and still brings back memories of camping, cooking on an old Coleman stove, traveling to stunning locations and taking in all of life. Although Colin and Kristin are more settled these days (with a business and their beautiful young children), the bus lives on. It still reminds them, even amidst busy lives, to slow down and enjoy the simple things: family, friends and of course, good food.



Practices
At Blue Bus, we stand firm in the following business practices:
- Using only organic ingredients
- Sourcing our ingredients from our local farmers whenever possible
- Creating the absolute best products we humanly can
- Treating our employees, customers and community with respect
- Creating a supportive work culture that promotes creativity, cooperative problem solving and open communication.
- Being transparent with our greater community concerning our sourcing and our practices