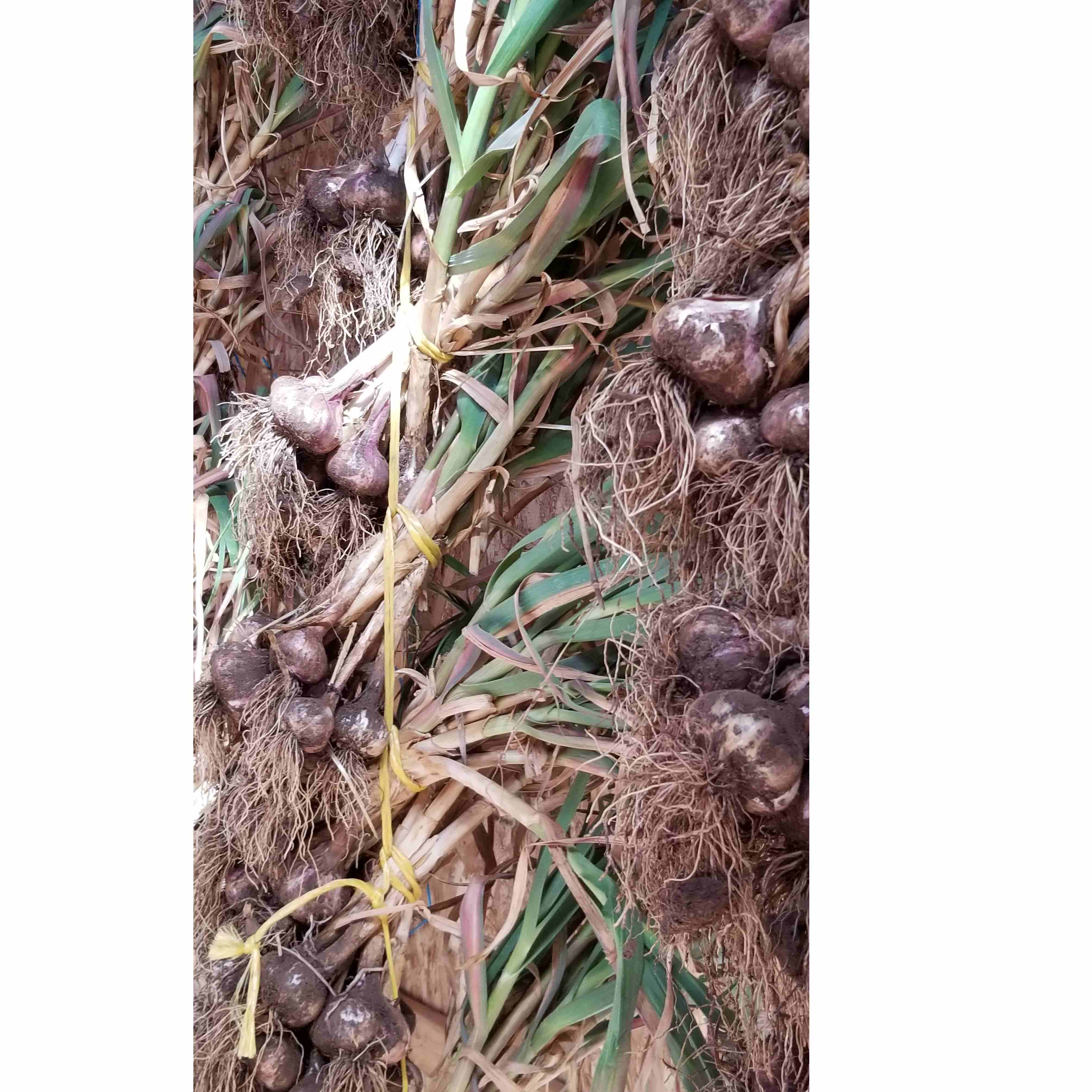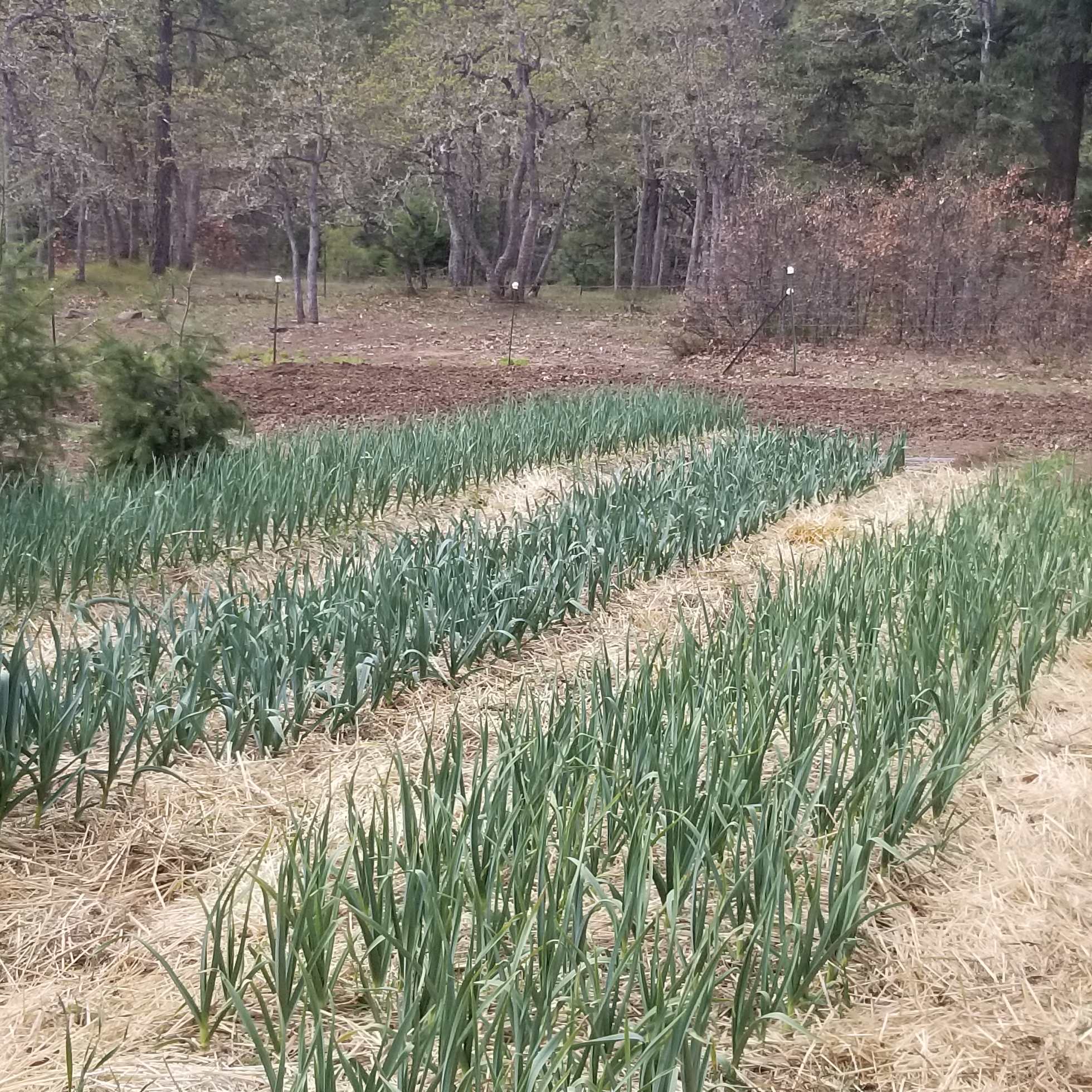 Gorgeous Garlic
Address: 400 Wahkiacus Heights Road Wahkiacus, WA, 98670
Email Address: gorgegarlic@gmail.com
Phone: 503-774-3945
About Us
We've been farming for over 20 years growing for retail, restaurants and CSA. I use only sustainable, biodynamic, regenerative methods to work within the natural ecosystems; no synthetic herbicides, pesticides or fertilizers are used.
The farm is located in the foothills of Mt Adams, on a wooded plateau high above the Klickitat River – comprised of a previously logged pine, oak and fir forest. We have spent the past 20 years passionately restoring this woodland lot and practicing agro-forestry. We adhere to no till, bed rotations, cover cropping, drip irrigation and mulching to preserve precious soil moisture and structure.

Practices
Compost and compost teas are routinely made on site, utilizing horse and goat manure as well as wood chips and shredded oak leaves from forest cleanup. We feed the soil food web to sequester carbon while optimizing the nutritional density of our garlic.